As Facebook friends know, a couple weeks ago, Jules and I took a trip back to the San Francisco Bay area, with a brief stop in Las Vegas. We've had tentative plans for a SF trip for some time, but its timing and the stopover in Las Vegas were dictated by an opportunity I'll detail later. The trip turned out to be pretty epic culinarily-speaking, so there are a few more threads like this to come...
Other than a mild interest in a couple of its restaurants, Las Vegas has never really appealed to me. Until recently, even those weren't enough for me to put it on my itinerary. As a result, forty-eight hours was plenty of time for us to take in some sights between meals...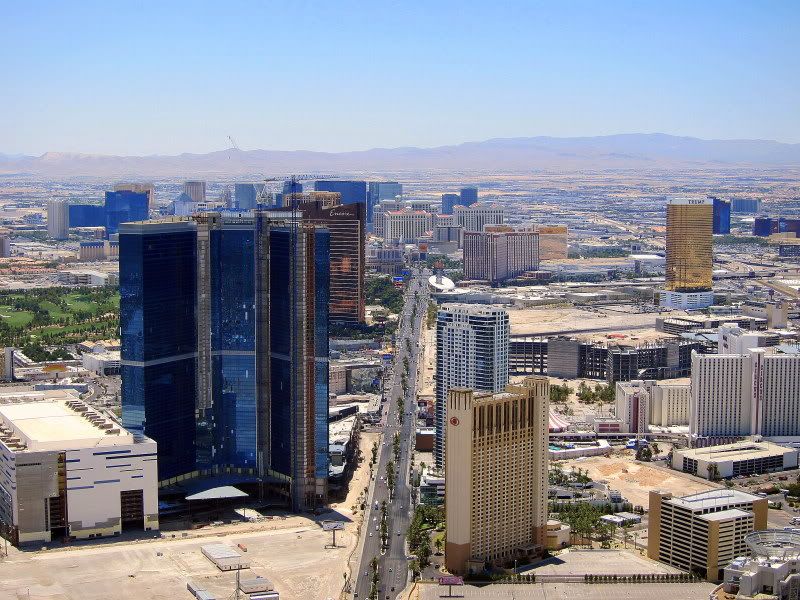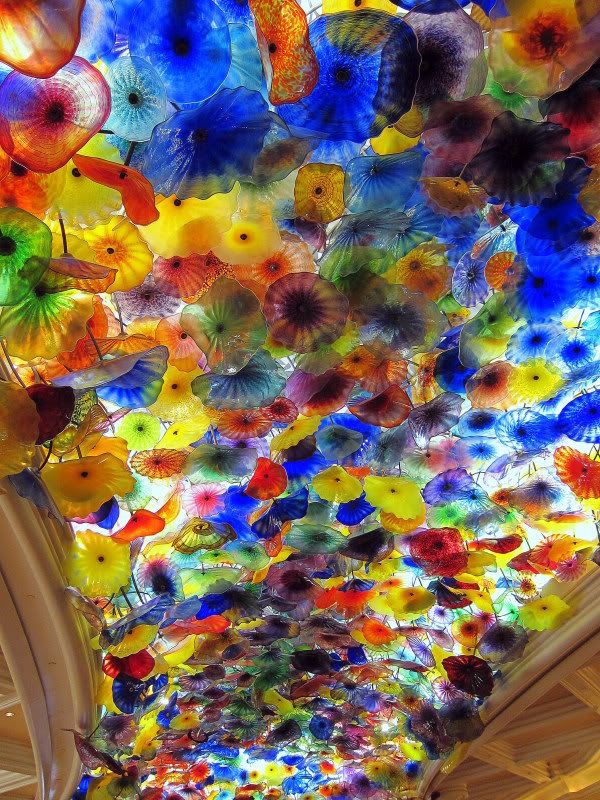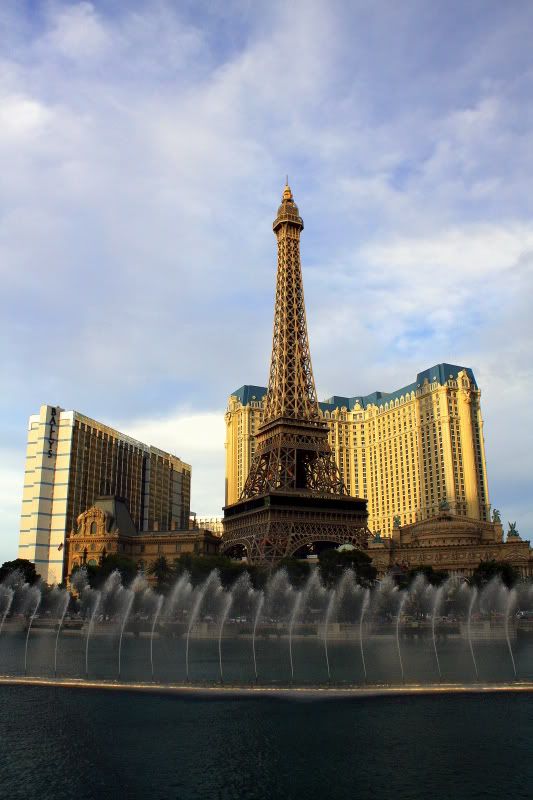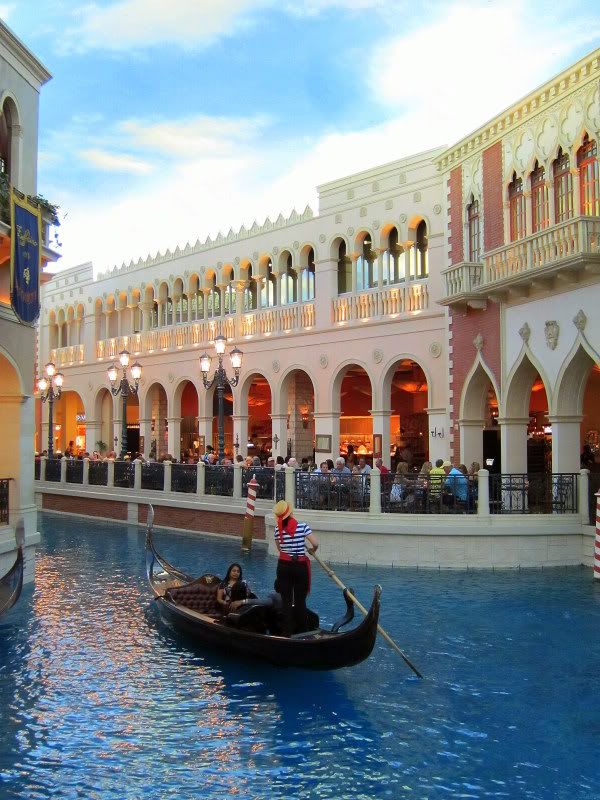 Before this year, the Vegas restaurant that most interested me was
Joël Robuchon
in the MGM Grand (previously, and sometimes still, referred to as "Joël Robuchon at the Mansion").
Robuchon
is pretty much a cooking god. He was named "Chef of the Century" and his restaurants hold more Michelin stars than those of any other chef. His namesake restaurant in Vegas holds three stars (the maximum), and has earned a bunch of other awards.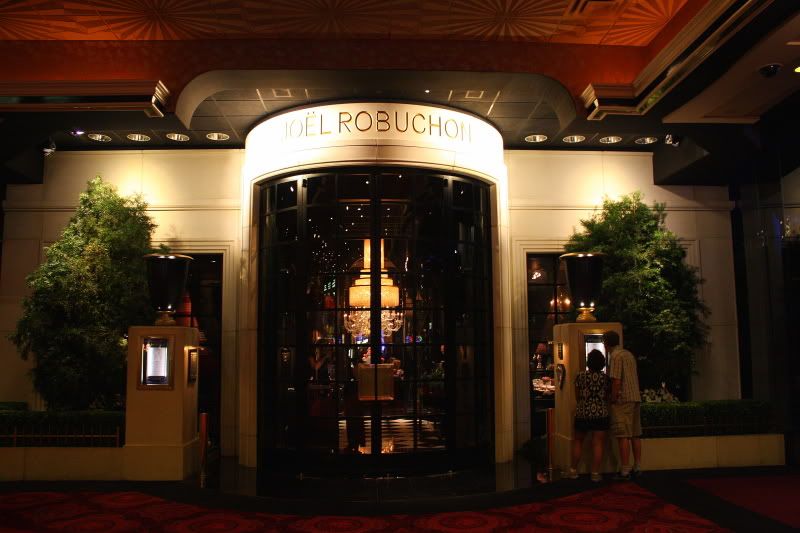 As soon as we confirmed our Vegas travel plans, I made a reservation at Robuchon. As time went on, I started to read more about it in anticipation. Unfortunately, I found a
lot
of
very
mixed reviews. It seemed that people either loved it or hated it (or were at least very disappointed) and that the number of average or below-average reviews was far too high for a restaurant of its supposed caliber. I don't mind paying for a great meal, but I'd like it to be more of a sure thing. Given that our total bill for the degustation menu there would have been in the neighborhood of $1500, I decided that it wasn't a gamble I was willing to take.
Instead, we chose to go to
L'Atelier de Joël Robuchon
, which is next door to its more formal big brother. "L'Atelier" translates as "The Workshop," and it's largely set up so that diners can sit at a bar and watch the chefs at work in its open kitchen. Its reviews were very good and much more consistent than those of the namesake restaurant. On food/travel boards, there are a lot of threads comparing the two, with L'Atelier getting quite a bit of support. If you watch FN's "The Best Thing I Ever Ate," you may have recently seen
Food & Wine
's Gail Simmons wax poetic about its most famous dish, La Langoustine.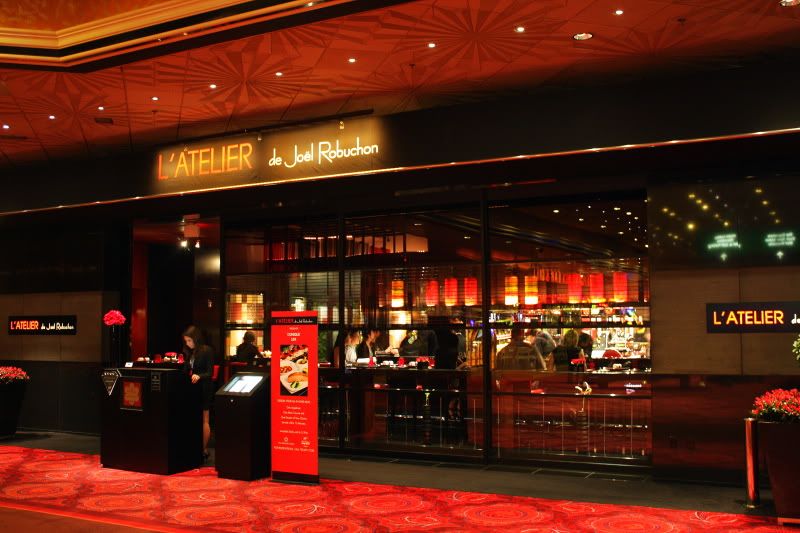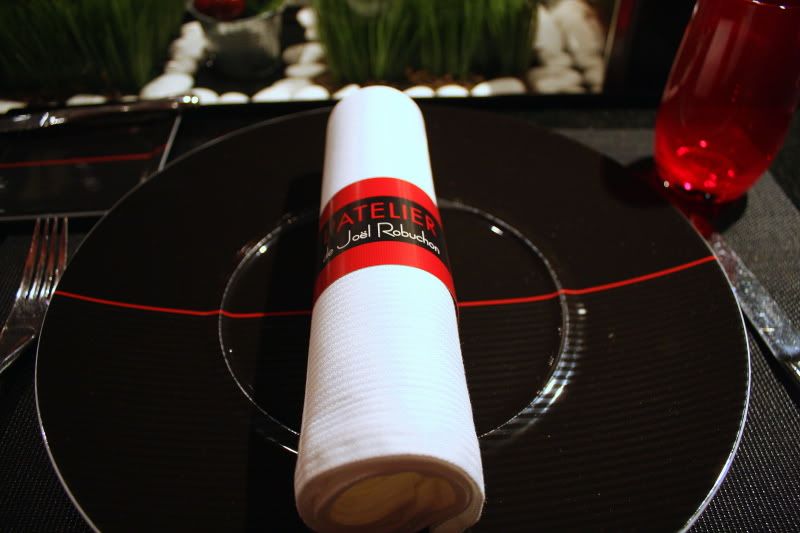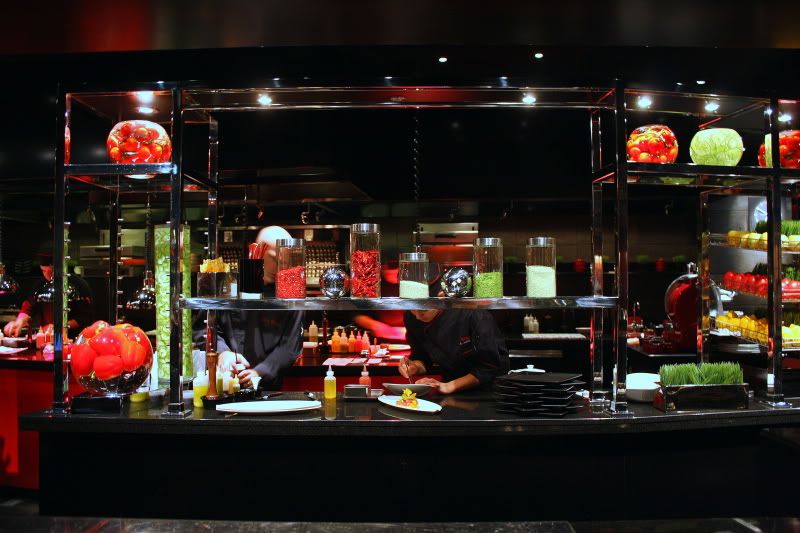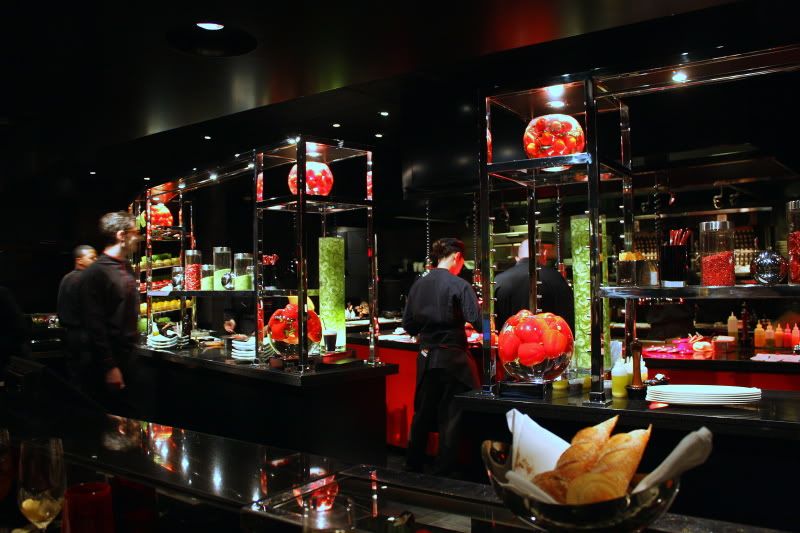 We decided to do the Menu Decouverte de Saison (Seasonal Discovery Menu)...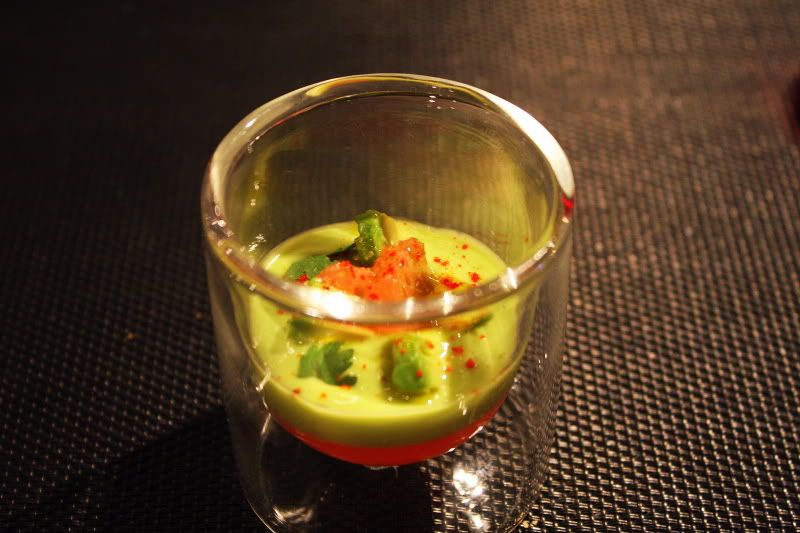 L'Amuse-Bouche: Avocado and cilantro flavored grapefruit gelee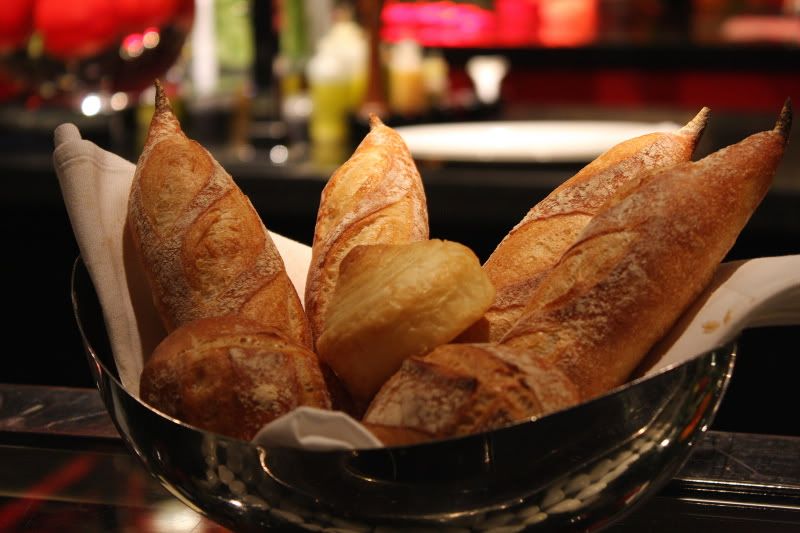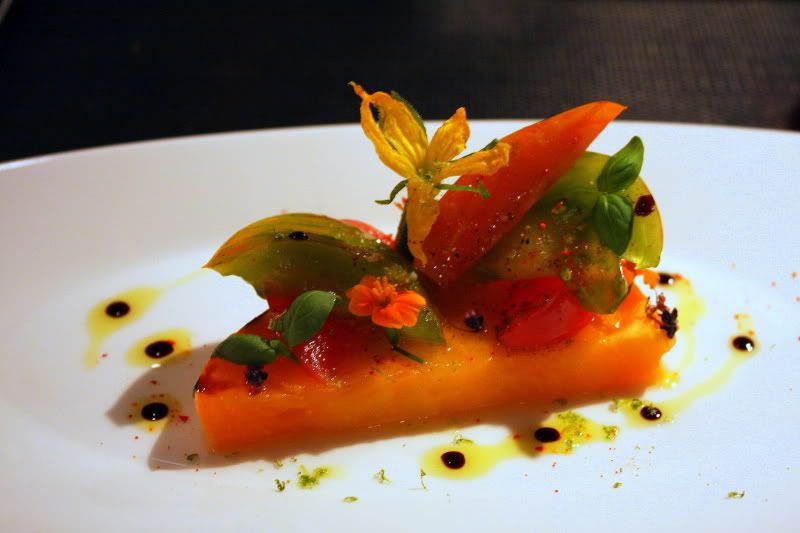 Les Tomates: Heirloom tomato salad, basil oil, and fleur de sel. I'm not a big tomato fan, but even I liked this. Beautiful dish!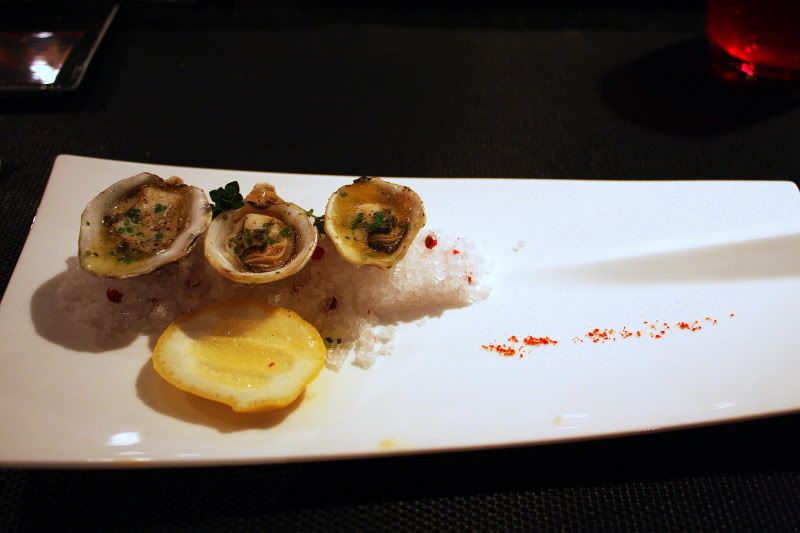 Les Huitres: Poached baby Kussi oysters with French Échiré butter. Hot, but delicately cooked. A nice change from cold oysters on the half-shell.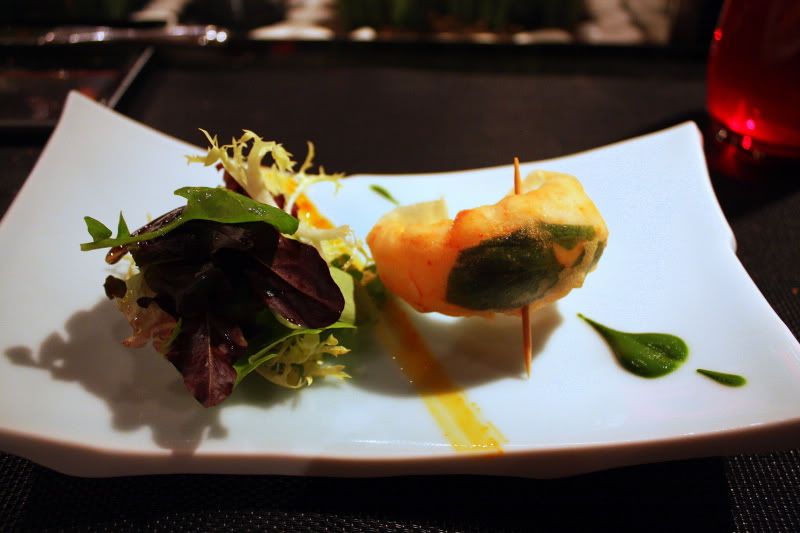 La Langoustine (Crispy langoustine fritter with basil pesto) was an à la carte item, but we knew we had to try it so we supplemented the menu. Totally worth it!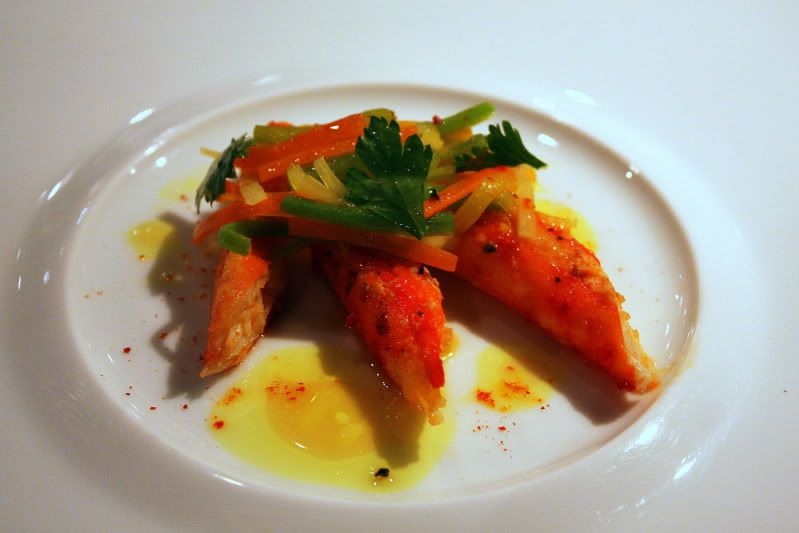 Le Crab Royal: King crab à la plancha, vegetables with lemongrass oil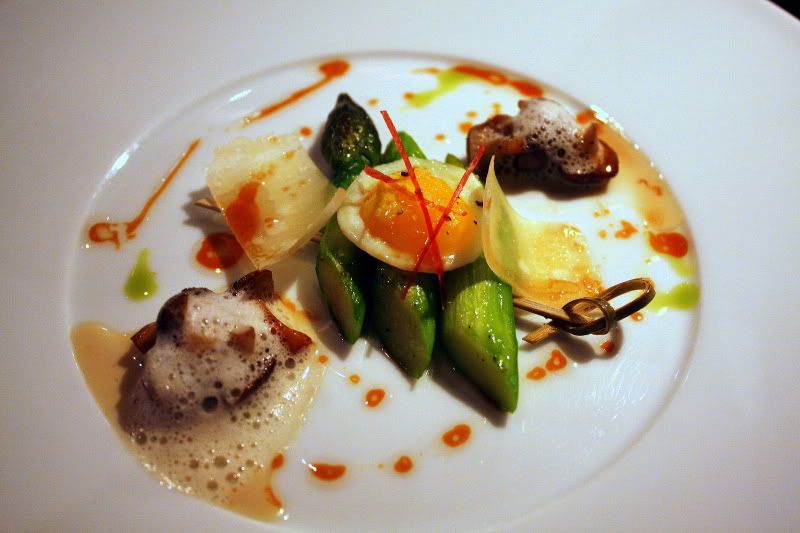 L'Asperge: Green asparagus kebab with quail egg "mirror," shimeji and Ibérico ham. I really loved the plating here.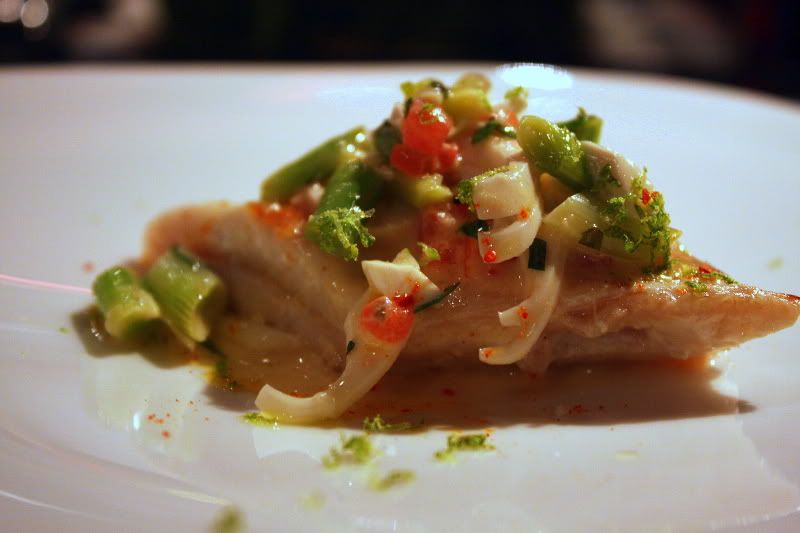 La Sole: Sole filet and baby leeks, buttery shellfish sauce with lime and ginger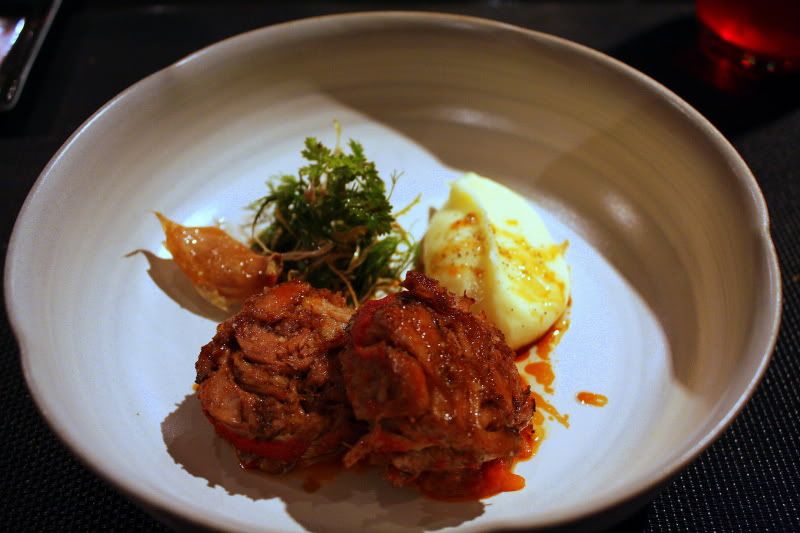 L'Agneau: Lamb shoulder confit with eggplant compote and mashed potatoes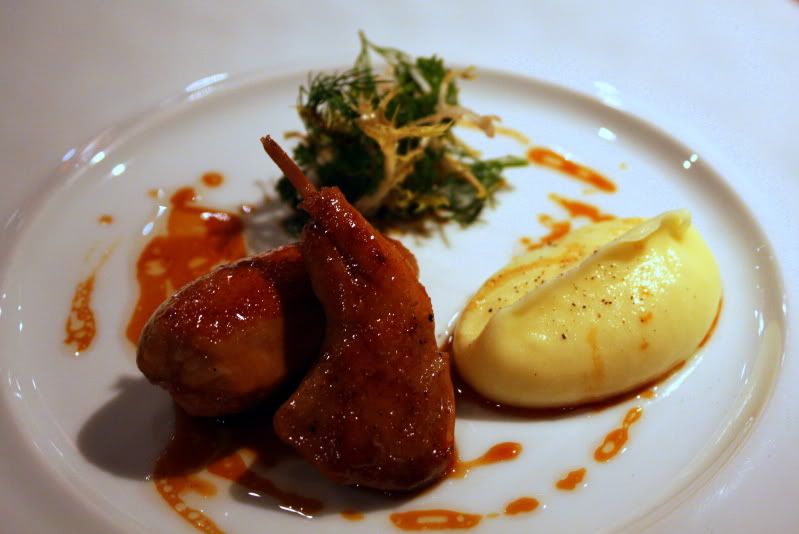 La Caille: Foie gras stuffed free-range quail with mashed potatoes. Seriously, how could that be bad?
(Robuchon is most famous for his
pommes purée
. One bite is all that's needed to see why.)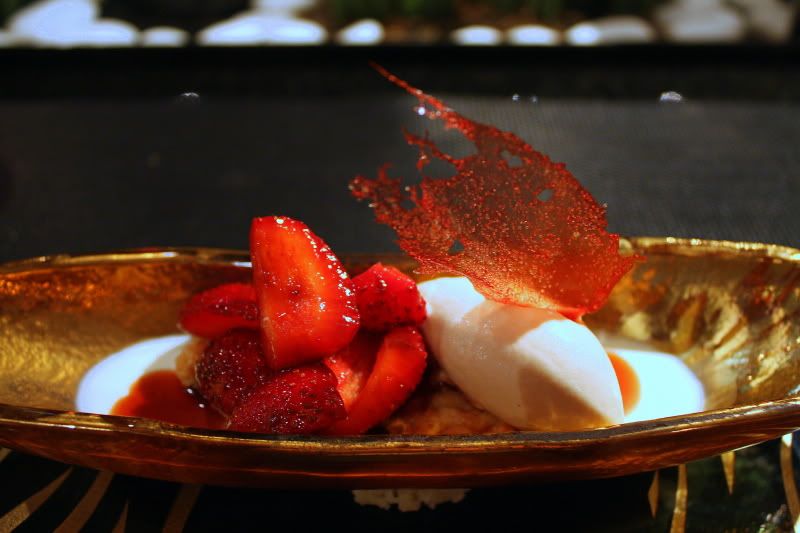 La Fraise: Mascarpone panna cotta topped with fresh strawberries, balsamic ice cream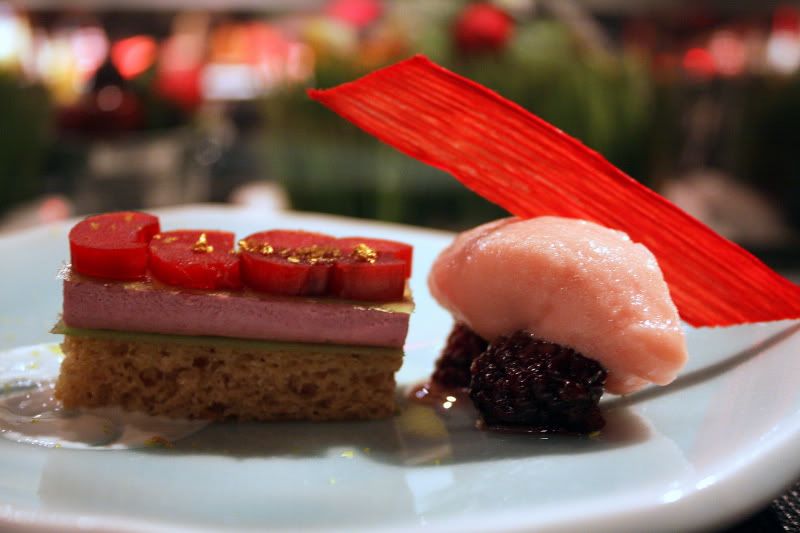 La Mûre: Blackberry compote with spice cake, rhubarb sorbet. Another great plate.
I'm really glad we wound up at L'Atelier. The food was great and the experience was a lot of fun. The couple next to us said it's the one place in Vegas they come back to time and again. Pretty easy to understand why.
More Vegas to come...