Have been cleaning out my storage unit in hopes of elimating it all together.
Just ran across a box of "keepers", and found this pic.
As far as I know, help me to remember, this is the first ever GEFP gathering.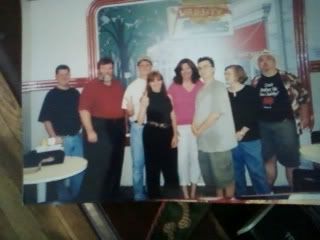 Shaun, Al, Mikemenn, Me, Flowerchick, Kinsley Jr., Lee and Kinsley.
And a good time was had by all.
H