On another thread.

chefshawn wrote:Kinsley, is your lasagna recipe/tutorial still here somewhere here on the board?
The basic idea is layers of pasta and cheese in a casserole. Meat optional, but if desired put it in the sauce.





Boil the pasta to whatever degree of doneness you like. I like mine soft, but if al dente works for you, OK.
Drain, but don't let it get too dry.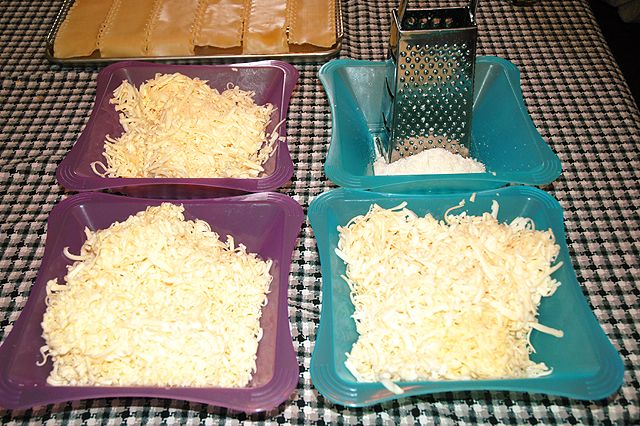 While the pasta is boiling or before, grate your cheeses. I always include Mozzarella, Ricotta and Romano.
You may prefer Parmesan. My favorite combination also uses Fontinella or Danish Fontina and Monterrey
Jack, but I've tried lots of others. Experiment, but make sure they melt nice and smooth. I prefer fairly
low fat cheeses so the pasta doesn't get fried.




Mix the Ricotta with Romano / Parmesan and an egg (to give it body). I like to be able to dish out nice
firm squares.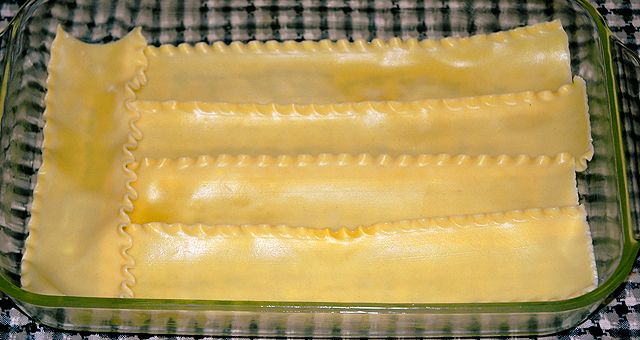 Very lightly oil the casserole. Again, I like to keep the pasta soft so don't use so much oil that it fries.
Put down a layer of pasta. Try to cover the botton completely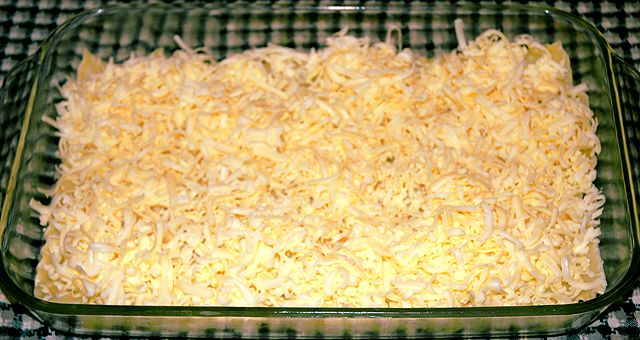 Then alternate layers of cheese and pasta.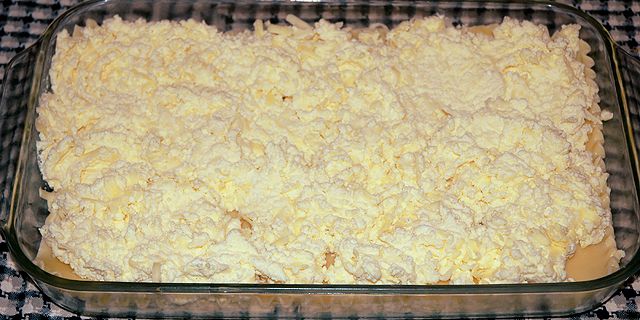 I find that it's best to put the Ricotta mixture in one of the middle layers, that helps for serving those nice
firm squares.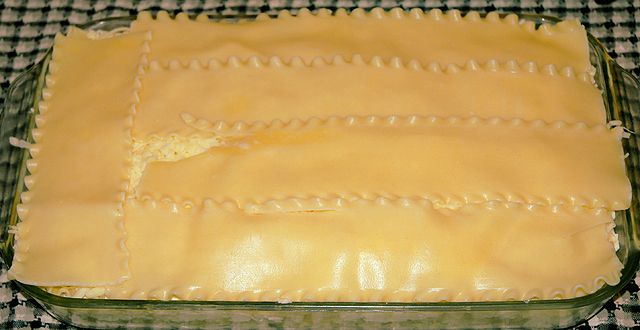 The top layer should be pasta.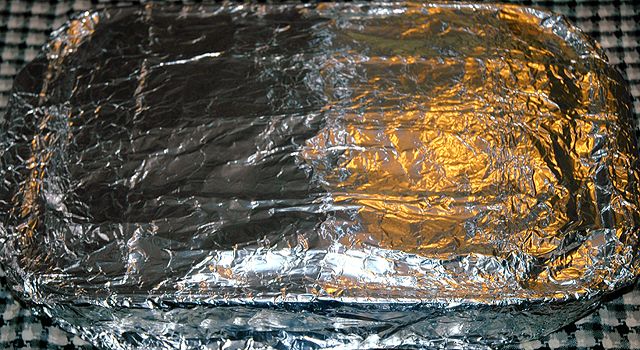 Bake at 300F for about an hour, until the cheeses are all melted and the egg has set. I like to keep it
tightly covered throughout, but if you like it a bit crunchy, uncover for the last 10 -15 minutes.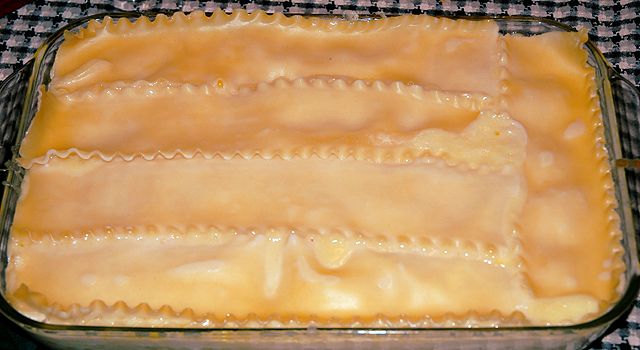 Let it settle for 15 - 20 minutes.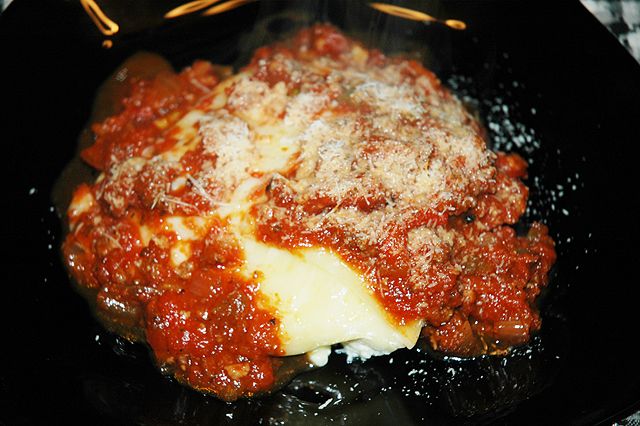 My favorite sauce is a chunky tomato with onions, mushrooms and sweet peppers. The casserole is
heavy enough without meat, but sometimes I start with a bit of Italian sausage for flavor.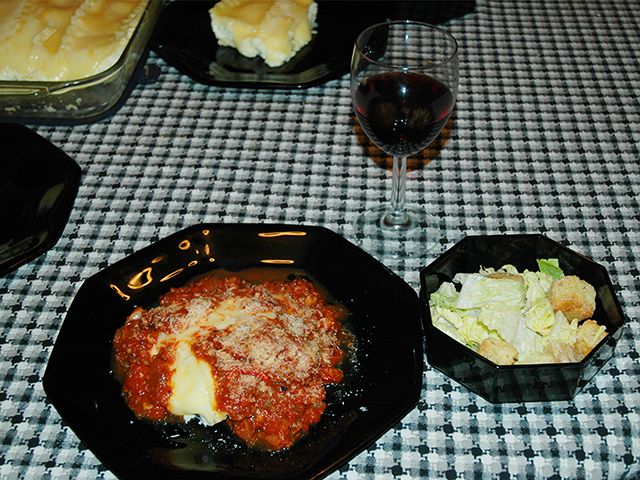 I usually serve with red wine and a simple salad. I like Caesar, my homemade croutons * are really
too good, but whatever you like is fine. Keep it light. Sometimes I do a crouton free salad and make
garlic bread.**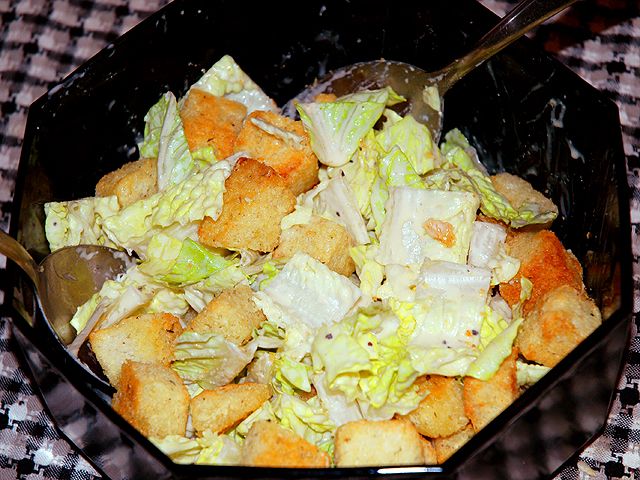 Dessert is hardly necessary, and you'll want to wait a while to recover from the main course, but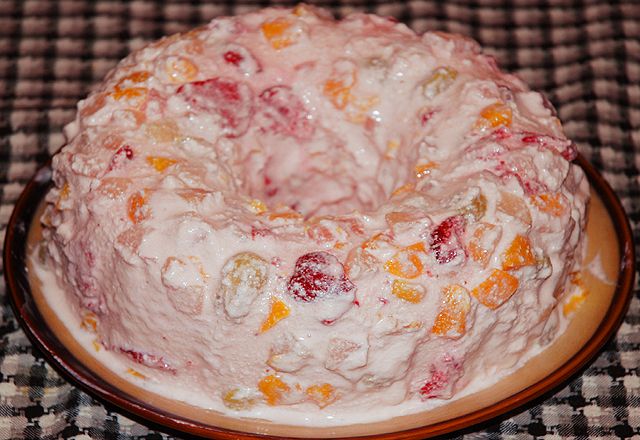 my personal tradition, since I usually only make Lasagna on my birthday, is a variation on something my
mother made for me. The base is a simple recipe she got from a can of fruit cocktail.
Soften 1/2 lb. of cream cheese. Mix with fruit cocktail. Freeze it a mold. She called if frozen fruit salad.
I like to add a thawed package of frozen strawberries,




and fancy it up with mascerated berries and whipped cream: Frozen fruit & fat with fat and fruit.


*
Croutons: Sweat minced garlic in butter. Drizzle that on a bowl of chunks of stale bread. Toss that
with herbs and grated Romano. Dump it all out on a baking sheet and bake at 350F until golden brown.
**
Garlic bread: Same ingredients as croutons but use fresh bread. Brush with garlic butter, dust with
herbs and cheese. Toast until golden brown.