I've said for awhile I was going to make my own limoncello. I even bought the Everclear for it a month or so ago. I finally bought the lemons and put it all together. Well, not all. As you'll see, it's a process that takes time.
Instead of AB's recipe, I used
this one from The Washington Post
published a couple years back. The only difference is that I used a liter of Everclear instead of 1.5 liters, so the rest of the recipe will be reduced accordingly.
I took a couple pictures of the process so far and will continue to do so.
First, here's the set up after the peeling.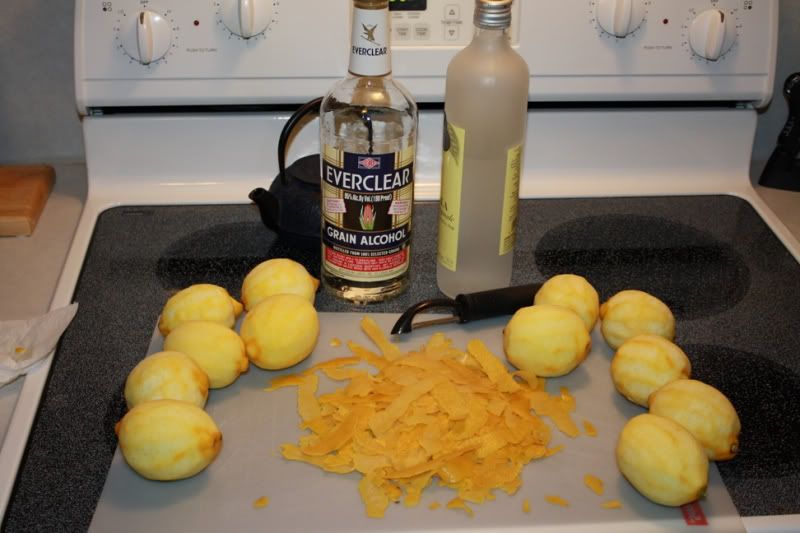 And in case you're wondering how much the lemon peel (without pith) weighs...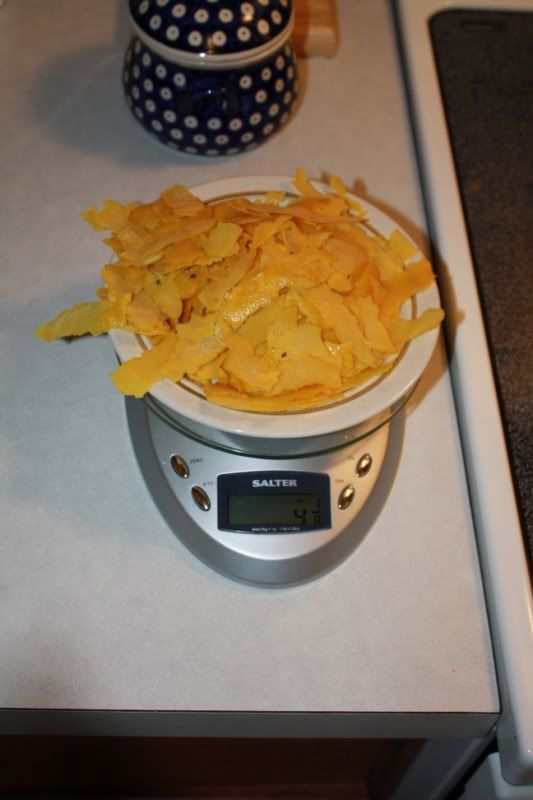 Even just a few minutes after combining the peel with the alcohol, it's taken on a yellow tint.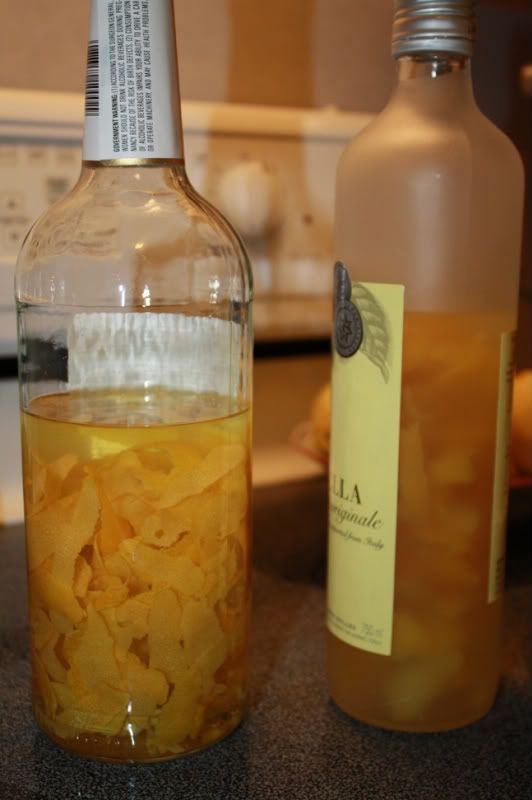 You have to shake the bottles once a day at this point. On Day 2, the alcohol is noticeably darker in color.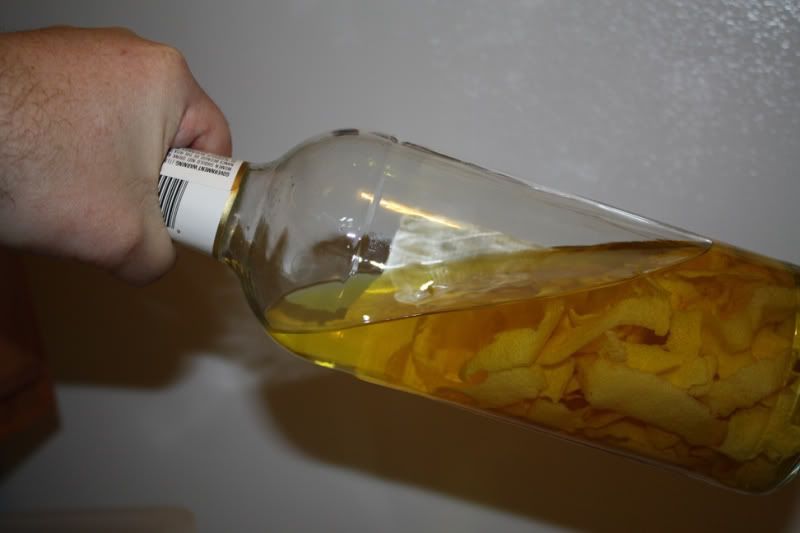 Just a few more notes on the experiment. The recipe calls for putting it into a Mason jar. I just used the Everclear bottle plus an empty bottle from some limoncello we had purchased last year. Looking on it now, it would probably be better to use something with a wider mouth because I'm not sure if I'm going to be able to get the peel out. Luckily, I have other empty bottles that I can put the finished liquid into.
That's it for now. The next post will be in around two weeks when the alcohol is mixed with the simple syrup! Stay tuned!